Workshop on Law, Governance and Development:
The Transformation of Property Rights in Land and Property Law in China
11 May 2012 (9am-5pm)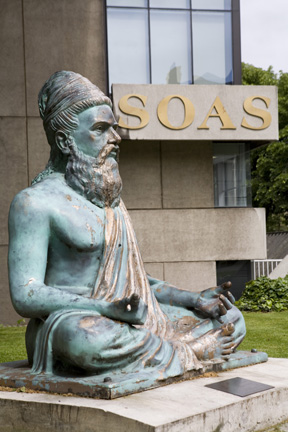 Following its workshop on Law and Orientalism in 2011, CEAL, with the support of the Centre of Chinese Studies, SOAS, will hold a workshop on The Transformation of Property Rights in Land and Property Law in China.
Since 1978, China has seen a 'revival' of property rights. The decollectivisation of rural communes, the 'corporatisation' of state-owned enterprises (SOEs), and the emergence of urban property markets have been hindered or encouraged by legal reforms. The purpose of this workshop is to discuss the nature and significance of the re-emergence of private property in land and the legal framework concerning landed property in the context of rapid socio-economic change in post-Mao China from a variety of perspectives whilst retaining a focus on law. The workshop's broader aim is to contribute to the understanding of the changing nature of contemporary China through an examination of private property.
Title and abstract of papers (not exceeding 1 page, Arial font size 11 or similar) should be sent to both Carol Tan (
ct9@soas.ac.uk
) and XU Ting (
t.xu1@lse.ac.uk
) by the 15 February 2012. Notification of acceptance of abstracts will be sent by the 2 March 2012. Full papers will be required by 15 April 2012. Publication of previously unpublished papers from the workshop will be considered after the workshop has taken place.
Workshop speakers are likely to include the following: Professor Anthony Dicks (CEAL, School of Law, SOAS); Dr XU Ting (Economic History Department, LSE); Dr Zhu Sanzhu (CEAL, School of Law, SOAS); Professor Tim Murphy (School of Law, LSE); Professor Athar Hussain (Asia Research Centre, LSE)
Organiser: Carol Tan and XU Ting
Contact email:
ct9@soas.ac.uk, t.xu1@lse.ac.uk